Anthony Maniscalco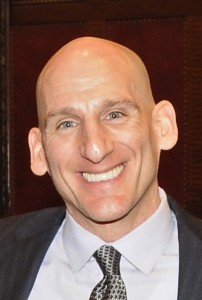 teaches at the City University of New York, where he is the Senior University Director of Career Development and Internships at CUNY, including the Edward T. Rogowsky Internship Program in Government and Public Affairs.  He was recently appointed as Professor-in-Residence at the New York State Assembly, the people's house.  In addition, he was designated as a Senior Researcher & Faculty Affiliate at the Public Space Research Group (PSRG). "Tony" also produces the CUNY Forum, a monthly public affairs television program.
He earned a Ph.D. in Political Science at the CUNY Graduate Center, along with MA and M.Phil degrees in Political Philosophy. His research seeks to bridge public space with free expression and civic engagement.  He has devoted his professional career to student success and achievement. He has developed two model legislative projects–the Model New York State Senate Session Project and the Model New York City Council Project.  These programs expand civic and intellectual capacity among students, along with their commitment to democracy, diversity, and open deliberation about public policy. His learning programs have been recognized by fellow educators, the City Council of New York, and the New York State Legislature.
Tony is a native of Brooklyn, where he currently resides. His motivation to write PUBLIC SPACES, MARKETPLACES, AND THE CONSTITUTION began to crystallize at an early age in Brooklyn's Kings Plaza Mall, where he and a schoolmate were removed for being overly rambunctious teenagers. The exclusion sent a shock through him, following many years of horse play and troublemaking in New York's publicly-owned streets and squares.
After Tony graduated college, he backpacked through Europe and parts of North Africa, where he watched teenagers play without care in their arcades and outdoor marketplaces. He also witnessed thousands of adults rally on behalf of their cherished social causes in the same spaces, where buying, selling, and politicking routinely overlapped. These were the birthplaces of Tony's "agoraphilia."
Upon his return to the United States, Tony began his graduate studies. As he pursued his Ph.D. in fits and starts, he encountered concepts that further cemented his affinity for civic engagement, in particular, "pluralism," "public sphere," and "deliberative democracy." He learned about the "public forum" and other legal doctrines, some of which did disservice to the kinds of freedoms on exhibition in the European marketplaces above, not to mention liberties seemingly on loan in cities such as Seattle as the 21st century dawned in the U.S.
When the constitutionally protected freedoms of speech and assembly were at once celebrated and prohibited in New York's Zuccotti Park during the Occupy Wall Street movement of 2011, it seemed that much more work needed to be done to understand the relationship between the First Amendment and privately owned public spaces–both in cities and their surrounding suburbs.
PUBLIC SPACES, MARKETPLACES, AND THE CONSTITUTION aims to shed light on that relationship, to comment on the connections between democracy, design, and the law.