Anthony Maniscalco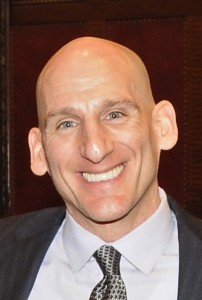 has taught undergraduate and graduate courses at various colleges in the City University of New York system. "Tony" has also served as a Professor-in-Residence in the New York State Assembly, the people's house. He recently served as Senior University Director of Career Development and Internships in CUNY's Office of Academic Affairs. Prior to that service, he oversaw CUNY's Edward T. Rogowsky Internship Program in Government and Public Affairs, where he helped train more than 2,500 students for careers in public policy-making and analysis while producing over 120 episodes of the CUNY Forum, a monthly televised town hall meeting about politics and policy at all levels of government. Tony is a Research Affiliate at the Public Space Research Group (PSRG). He also serves as an Advisory Board Member of the Howard J. Samuels State and City Policy Center.
Maniscalco earned a Ph.D. in Political Science at the CUNY Graduate Center, along with MA and M.Phil degrees in political theory. His current research aims to bridge public policy and public space in support of civic engagement. Tony has devoted his professional life to student access and success. He has developed two model legislative projects–the Model New York State Senate Session Project and the Model New York City Council Project. Both projects have furthered democratic deliberation skills and civic capacity building among underserved students while expanding their personal and professional commitments to representation, diversity, equity, and inclusion. In addition to numerous experiential learning programs Tony has created and overseen since 2001, the projects above have been recognized by fellow educators, the Public Advocate of the City of New York, the City Council of New York, New York's state and city comptrollers, the New York State Senate, New York's Black, Puerto Rican, Hispanic and Asian Caucus, and its Puerto Rican/Hispanic Task Force.
Born and bred in Brooklyn, Tony's motivation to write PUBLIC SPACES, MARKETPLACES, AND THE CONSTITUTION must have been inspired at an early age, when he and a schoolmate were tossed out of the Kings Plaza Shopping Mall for being overly rambunctious. The exclusion sent a shock through him, following many years of innocent horse play and troublemaking in New York's publicly-owned streets and squares.
After Tony graduated college, he backpacked through Europe and parts of North Africa, where he watched teenagers play without care in their arcades and outdoor marketplaces. He also witnessed thousands of adults rally on behalf of their cherished social causes in the same spaces, where buying, selling, and politicking routinely overlapped. These were the birthplaces of Tony's "agoraphilia."
Upon his return to the United States, Tony began his graduate studies. As he completed his Ph.D. in fits and starts, he met with concepts that further cemented his affinity for civic engagement and the spaces where it happens, for example, "deliberative democracy," "pluralism," and the "public sphere." He also learned about the "public forum" and legal doctrines that tended to undermine the kinds of freedoms on exhibition in the European marketplaces above, but rarely in American ones.
When constitutionally protected free speech and assembly were celebrated and then forcibly excluded in New York's Zuccotti Park, in response to the Occupy Wall Street movement, it seemed that much more work needed to be done to understand the relationships between people's freedoms of association and a growing number of privately-owned or financed public spaces–not only in American cities, but also in their rapidly expanding and diversifying suburbs.
PUBLIC SPACES, MARKETPLACES, AND THE CONSTITUTION aims to shed light on those relationships, and to comment on the increasingly complicated connections between democracy, design, and law.